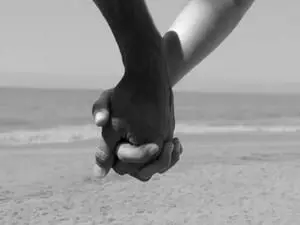 "When you plant lettuce, if it does not grow well, you don't blame the lettuce. You look for reasons it is not doing well. It may need fertilizer, or more water, or less sun. You never blame the lettuce. Yet if we have problems with our friends or family, we blame the other person."
~ Thich Nhat Hanh
How can Couples' Counseling Help?
Learn where you become stuck in negative, repetitive patterns of interaction
Explore feelings that underlie problems in the relationship
Provide a safe and supportive environment to express those feelings, improve communication and mutual understanding
Find new solutions to break the negative patterns of interacting
Find closeness, connection and intimacy again
Create positive and lasting change
With my training in MFT (Marriage and Family Therapy), EFT (Emotionally Focused Therapy), and Psychological Approach to Couples Therapy (PACT), I have seen great success working with couples who are struggling with a wide range of issues such as emotionally charged interactions or excessive conflict, emotional withdrawal, affairs, and sexual addiction.
Please visit the pages What to Expect From Couples Therapy and How to Get the Most Out of Couples Therapy to learn more.
Call me today for an appointment at 520-543-1700 to learn practical skills and begin the process of overcoming negativity in your relationship. Recapture love and connection with each other.